Q. What is Counselling ?

A. Counselling is a type of talking therapy that allows a person to talk about their problems and feelings in a confidential and dependable environment.
It is a facilitative process, whereby the counsellor helps individuals come to terms with their own thoughts and emotions. It enables people to become 'unstuck', to make important changes in their lives and to realise their potential. It makes connections between past events and current patterns of behaviour which helps develop clearer understanding of issues and take steps to resolve them.
Q. What is a Counsellor ?

A. A counsellor is an individual who is professionally trained to give guidance and emotional support in relation to personal, social, or psychological problems. Counsellors help people to explore feelings and emotions in a non judgemental fashion. Counsellors work in a confidential setting and listen attentively to their clients. They offer them the time, empathy and respect they need to express their feelings and perhaps understand themselves from a different perspective. The aim is to reduce their confusion and enable them to cope with challenges or to make positive changes in their life where necessary.
Please note that counsellors do not give advice, they may explore options with you and possible outcomes but will not make decisions for you. They empower clients to make their own choices.
Q. How can counselling help ?

Counselling aims to help you deal with and overcome issues that are causing emotional pain or making you feel uncomfortable.
It can provide a safe and regular space for you to talk and explore difficult feelings. The counsellor is there to support you and respect your views. They won't usually give advice, but will help you find your own insights into and understanding of your problems.
Counselling can often involve talking about difficult or painful feelings and, as you begin to face them, you may feel worse in some ways. However, with the help and support of your therapist, you should gradually start to feel better.
In most cases, it takes a number of sessions before the counselling starts to make a difference, and a regular commitment is required to make the best use of the therapy.
Q. What happens when I first meet my counsellor?

A. During the first session I will firstly contract with you. This means I will outline the terms of therapy. This will include:
Times of sessions

Duration of therapy

Fees

What the counselling process involves.

I will Communicate limitations of Confidentiality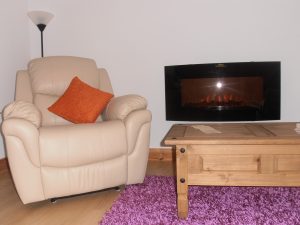 Serene Counselling recognises that attending counselling can at first be pretty scary. Sometimes it is really hard to say the things you are feeling because you are worried the counsellor might judge you. In the first session I will want to get some general information about you. I might ask questions about:
How you have been feeling lately ?

What has been happening in your life ?

May ask questions about your past?

May ask what support you currently have ?

May ask questions around your medical health?
The reason I will ask you all these questions is so they I can better understand what is going on for you and make an assessment of your needs.
I will have a talk with you about what you would like to achieve from counselling. I may suggest that you come back and see them regularly. However, ultimately this decision is up to you.
Serene Counselling knows how difficult it can be to ask for help and talk about your problems. I won't mind if you find it hard to express your feelings, or if you cry or get angry. You are in control of the pace at which things happen.
Q. How long does each session last and how many sessions do you offer?

A. Each session will last for 60 minutes from your appointment time. I will start and finish at the agreed start and finish time.
Sessions usually take place at the same agreed time each week
I recognise that each individuals needs are different. I therefore offer unlimited sessions – this means that that number of sessions is up to you.
At session six review I will carry out a review -Here I will check in on counselling progress and discuss future requirements.
Q. Is counselling confidential?

A. Yes. What you share with me will be held in the strictest confidence. However, it is important that you know there are limitations to confidentiality required by law, for example;
If there is suspected child abuse or neglect I am required by law to report this to the appropriate authorities immediately.

If you are at a serious threat of harm to yourself or another person, I am required to contact the relevant practitioner

In an event of any disclosure of serious illegal activity, I am required by law to report this to the appropriate authorities. I will endevour to obtain your consent before any disclosure, however is unsuccessful I am obligated to contact the appropriate authorities immediately.
Please note that I also attend clinical supervision. This is a BACP requirement. At supervision I may discuss client work with the goal of ensuring that you the client receive the best out of your therapy.
Please note that I also keep case notes. This is a BACP requirement. All notes will be kept in a secure locked cabinet and can be accessed by the counsellor only.
Q. What are the fees?

£40 per 1 hr session
Q. How do I make an appointment?

To arrange an appointment you can telephone or text me on 07756 222 564. Alternatively you can e-mail us at joannamcloughlin22@hotmail.com  Please see the contact us section on this website.
Q. What is your cancellation policy?

To assist with arranging appointments I request ask that you give me 24hr notice.
Q. How can I make sure a counsellor or psychotherapist is qualified?

All qualified counsellors in the UK & Ireland are required to register and maintain membership with the relevant counselling authority. This is the BACP (British Association of Counselling and Psychotherapy) and/or the IACP (Irish Association of Counselling and Psychotherapy). The register is available at http://www.bacp.co.uk/ and/or http://www.irish-counselling.ie/
Q: What benefits can be expected and how long will it be before I see results?

A: Each person has different issues to address that require varying degrees of time in therapy to overcome. Consequently, there is no fixed time to therapy, however therapy should be effective and a client should feel that their material is being explored and that insight is being gained so that he or she is able to develop autonomy, leading to a more enjoyable experience of life.
Q: How will the therapy end?

A: Ending therapy happens when the client feels they are at a point where they feel able to manage their life or issues by themselves. An ending is an important part of the therapeutic experience and requires different ending periods for different clients which can be a few weeks or a few months. The ending period is always discussed with the client to ensure it feels manageable and that any issues regarding ending therapy are given enough time to be worked through.
Q: Will I be able to come back to therapy if I need to?
A: Hopefully after therapy a client will be able to manage by themselves, however changes in ones life can mean that therapy may be required to offer support at challenging times. If a clients feels that they would like to return to therapy it is case of contacting me and booking an appointment
Q: What if I feel you are not the right therapist for me?

A: There are no obligations to working with any individual therapist, and during our first session we will hopefully get a sense of whether that person is the right therapist for you. You have the right to discontinue sessions at any time, or seek services from another counsellor.